The Great Lakes Sports Commission (GLSC) is a non-profit organization dedicated to promoting and developing northern Michigan as a premier destination for sports, recreation, and tourism.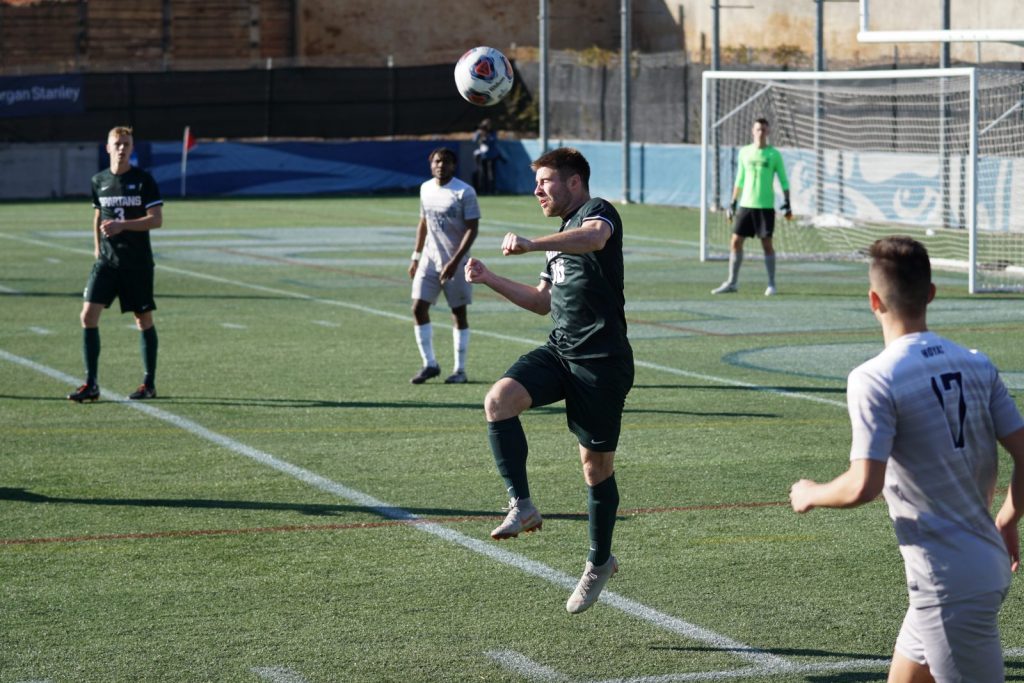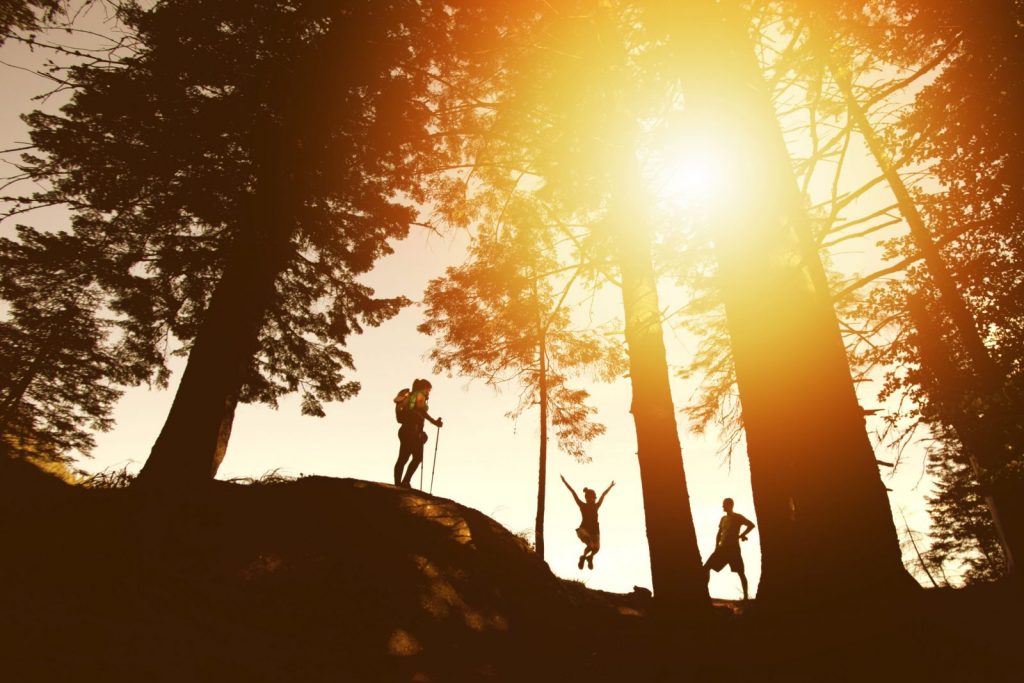 GLSC builds on the natural energy of sport and recreation to strengthen the economic vitality, health, and quality of life in Michigan communities. We hope to grow the Michigan Tourism and Sports Fund into a sustainable loan and grant fund to assist infrastructure and events from all over the state. We strive to create global attention, economic growth, talent attraction, and improved quality of life in our great state.    
With the natural beauty of four seasons and an incredible infrastructure for sporting events, Michigan has it all. Operating with integrity, the Commission believes sport is the foundation for what we do and recreation runs through Michigan's DNA. In collaboration with valued partners, we offer everyone an opportunity to participate in what Pure Michigan has to offer.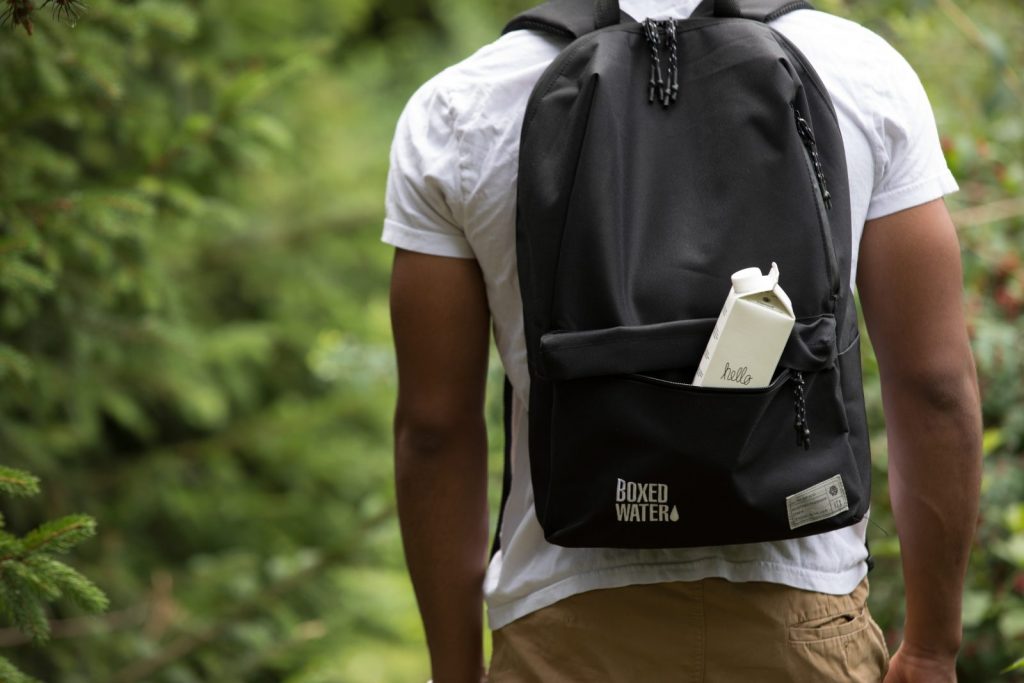 Michigan has played host to international level sporting events and competitions for well over 35 years. The Great Lakes Sports Commission (GLSC) is focused on continuing to promote Michigan as the premier destination for recreation sports and tourism.
In 1985, Northern Michigan University (NMU) officially became an Olympic Training Center (OTC) site, joining Colorado Springs, Colo., and Lake Placid, N.Y., as the nation's third OTC. The name was later changed in 1989 to "Olympic Education Center" to reflect the center's commitment to incorporating educational opportunities.
On March 20, 1987, the "first generation" Great Lakes Sports Commission was created under Executive Order 1987-4. The early commission was responsible for the establishment, operation, and promotion of a Great Lakes Sports Training Center at NMU.  The Michigan legislature approved $21,800,000 for the construction of a sports training complex, soon to be named The Superior Dome.
On September 14, 1991, the Superior Dome opened its doors for its first football game. A capacity crowd of 7,942 fans watched Northern Michigan University defeat the University of Indianapolis, 31-20.  The Superior or "Yooper Dome" is still the 5th largest wooden structure in the world, an impressive manifestation of the region's sustainable forest products resources. Standing 14 stories and covering 5.1 acres, the dome showcases the ingenuity and structural integrity of tall wood buildings – even back then.
On April 15, 2004, Governor Jennifer Granholm repealed the original executive order that established the original sports commission, citing a lack of sustainable funding.
On December 18, 2018, Governor Rick Snyder approved Senate Bill 601 that allocated $10 million to the new and improved Great Lakes Sports Commission, and most importantly for rural Michigan, established the northern Michigan Tourism and Sports Fund.  State Senator Tom Casperson (R-Escanaba) provided the impetus for this reinvigorated effort to immediately develop or improve facilities for large events promoting sports-related tourism and recreation in northern Michigan.
Senator Casperson recognized northern Michigan's unparalleled potential for growing sports, recreation and tourism, and the benefits that sports provide for youth, healthy lifestyles and keeping talent in rural Michigan. Moreover, he saw a clear inequality in how the state failed to invest in northern Michigan over decades. The Senator remarked on the Senate floor, "this is truly a transformational opportunity for the entire state of Michigan. Michigan's business and outdoor recreation generates $27 billion in direct consumer spending in our communities and supports over 50,000 hotel, restaurant, and manufacturing jobs in northern Michigan alone." 
Senator Casperson listened closely to community leaders across the region, bettering understanding of the tremendous unmet needs in trails, venues, ballparks, ice rinks, and economic catalyst events like Copper Peak in Ironwood, Pine Mountain in Iron Mountain and Suicide Hill in Ishpeming, that could bring the world's attention to Michigan and produce the future Olympians.  
In its current form, the new and improved member driven Great Lakes Sports Commission serves the 36-county northern Michigan region.  As a non-profit, the organization's mission is to promote Michigan as a premier destination for recreation, sports, and tourism.  Building on the successful sports complex at NMU some 30 years ago, we all know intuitively the natural attraction of sports and recreation to strengthen the economic vitality, health, and quality of life in Michigan communities.  The GLSC's goal is to grow the northern Michigan Tourism and Sports Fund into a multi-generational sustainable revolving loan and grant fund to assist in infrastructure improvements and events in every county.   
Sports is a powerful economic engine.  It provides opportunity, revitalizes communities, and instills leadership skills. We are reminded of how much we miss sports as we sit on the sidelines today to safely protect each other from a global pandemic. We will get through this stronger than ever before. When that time comes the GLSC, members, and partners will be ready to get back on the field serving communities in northern Michigan.  Our region is strong and resilient and northern Michigan has so much to offer.  It is time we relentlessly work together as a team to advance opportunities and grow our region for a healthier and more prosperous tomorrow.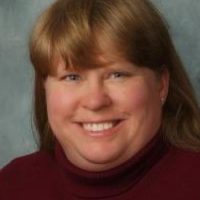 Cindy Paavola came to Northern Michigan University in May 1999 as development communications and special projects coordinator. In July 2001, she was named NMU's director of communications and university spokesperson, and she was responsible for overseeing all of NMU's official internal and external communications, media relations, university publications and university web services, as well as assisting with NMU marketing efforts. In spring 2014, Cindy was promoted to assistant to the president for strategic initiatives where she works with the Northern administrators to help implement
campus-wide projects and assists with presidential and leadership communication. She has also served as the co-director of NMU's Emergency Planning Team, along with the NMU police chief, since 2001.
Prior to Northern, Cindy worked at USATODAY.com from 1995-99. Brought to USATODAY.com to build the college sports section of USA TODAY's first-ever website, Cindy was named an assistant editor six months later and worked on the news, international news and sports desks during her USAT tenure. In her final year at USAT.com, she was the acting sports editor. She was also the organization's online Olympic editor for the Atlanta and Nagano Games, and she did the prep work for the Sydney Games. For seven years, she wrote a weekly USA TODAY college hockey column that appeared online and in the newspaper. While at USA TODAY, she became the first woman chosen to the Hobey Baker Award selection committee.
From 1984 to 1995, Cindy worked in the Sports Information office at Western Michigan University; the first two years as a graduate assistant and then as the assistant director. While at WMU, she received her master's degree ('86) in professional writing. She served on the athletic department's gender equity committee and the editorial board for the WMU alumni magazine. In 1989, a mentoring program she designed for the Bronco hockey program won a regional STAR (Sharing Time and Resources) Award. In 1988, Cindy was named "One of the 1,200 Young Women in America to Watch."
A native of Hancock, Mich., Cindy received her bachelor's degree from NMU in 1984, majoring in mass communications. As a senior, she became the first woman to ever work with a Wildcat men's intercollegiate athletic team, chosen to be the sports information director of Coach Rick Comley's 1983-84 hockey squad. She was one of the first female hockey SIDs nationally and one of few throughout her SID career.
During her years at NMU and immediately following graduation, Cindy was a general reporter for the Houghton Daily Mining Gazette. While in college, she wrote for The North Wind. She has published fiction and non-fiction in regional and national publications. She also has radio experience as a hockey broadcaster.
A strong advocate for community service, Cindy has been an active community member in all four cities in which she has lived – Hancock, Marquette, Kalamazoo and Washington D.C. Since returning to NMU, she has been a mentor for NMU's Student Leader Fellowship Program. She has periodically taught freshman seminar, mass media, public relations and sports media courses at Northern, and has supervised dozens of NMU internships and student employees.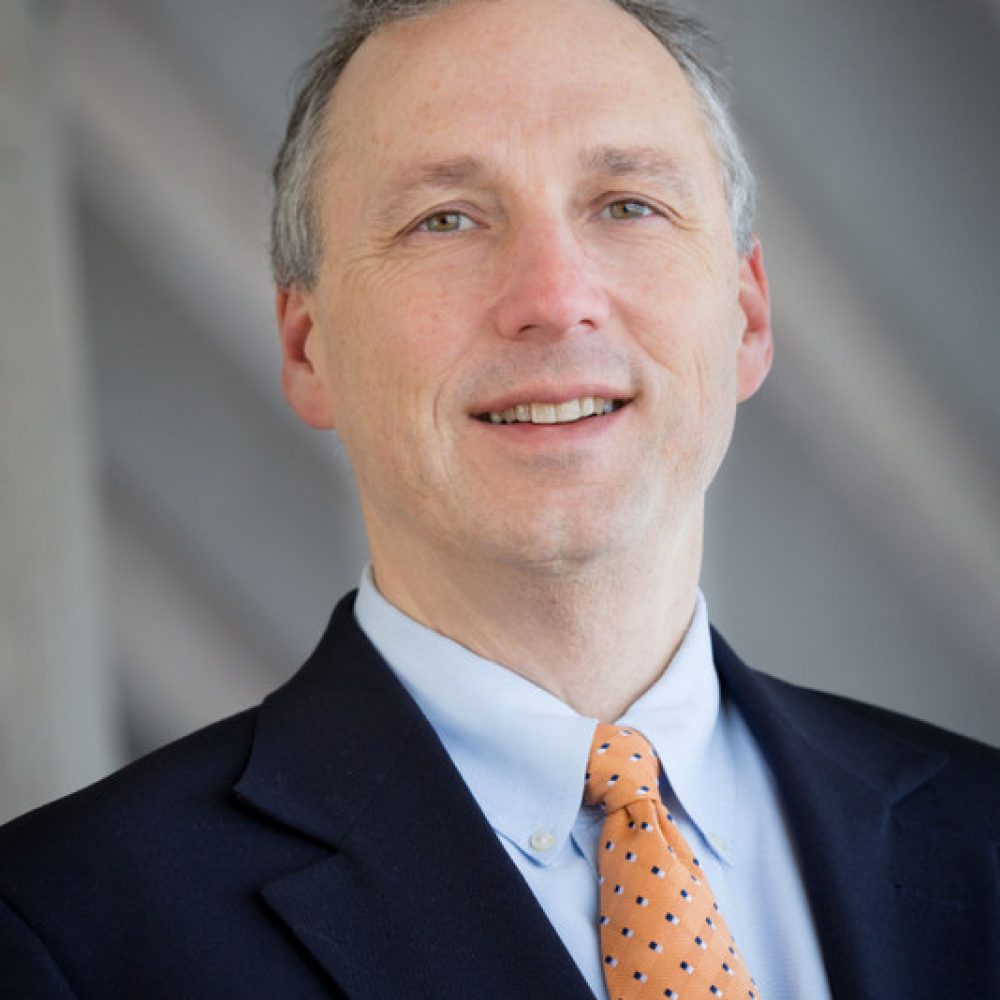 Doug Luciani is vice president of strategy and community impact at Cunningham-Limp, a Novi-based construction company.  Prior to that, he served as Chief Executive Officer of TraverseCONNECT, the parent enterprise established in 2015 that includes the Traverse City Area Chamber of Commerce and Venture North Funding & Development, as well as a new, for-profit entrepreneurial division designed to directly address bottlenecks in the region's economy.  Luciani had been President & CEO of the Traverse City Area Chamber of Commerce, which had served as the parent enterprise, since January 2003. 
Doug serves on numerous boards and committees within the region and state.  He has been a member of the Munson Medical Center Board of Trustees since 2013 and currently serves as Board Secretary.  In 2009, he was appointed by Governor Granholm to the Early Child Investment Commission where he also served on its Executive Committee as Treasurer.  In 2012, he was appointed by Governor Snyder to the Grow Michigan Corporation Board of Directors, a $60-million public/private venture capital fund established through the Michigan Economic Development Corporation; he was subsequently re-appointed to Grow Michigan Corporation II, an LLC, in 2019 by Governor Whitmer.
He helped create and served as Co-Chair of the Children's Leadership Council of Michigan for more than seven years. In 2016 he was appointed by Governor Snyder to the 21st century Education Commission to provide recommendations to raise the quality of Michigan's educational system from prenatal through college.  He was elected to the Board of Directors of MichiganSaves, a $240 million energy efficiency Green Fund in 2019 and serves on its Finance Committee.  
He is currently the Chair of the Great Lakes Sports Commission, an initiative created by the Michigan Legislature in 2018 and funded with an initial $10 million to invest in and promote significant sports and recreation opportunities in Michigan's Upper Peninsula and northern Lower Peninsula.  He also co-chairs the national Advisory Board for Chambers for Innovation & Clean Energy, a nationwide organization based in San Francisco comprising 3600 chambers of commerce.
Doug received a Bachelor of Arts degree in Political Science and English from Central Michigan University and a Master's Degree in Public Administration from the University of Massachusetts in Amherst.  Prior to returning to Michigan, Doug worked in senior management for more than 12 years for the Greater Kansas City Chamber of Commerce.
Doug and his wife, Lynne, live in Traverse City, Michigan, and have two daughters. To view his LinkedIn profile, click on this link: https://www.linkedin.com/in/lucianidoug/
Billy grew up in the Adirondack Mountains and began ski jumping in the Lake Placid Ski Club. A cross country skier as soon as he could walk he added the longer skis when he was 8 and fell in love with the sport of Nordic Combined.
When he was 17 Billy relocated to Steamboat Springs to join a team of inspired young athletes. Together they broke down barriers and Billy became America's first Olympic Gold Medalist in Nordic skiing.
After a World Cup career spanning 5 Olympic games, Billy served as the CMO for Reynolds Cycling, a Utah based carbon fiber cycling wheel manufacturer. While at Reynolds he helped the brand regain consumer confidence and awareness through a variety of strategic sponsorships and integrated digital marketing strategies.
Having played a major role in developing USA Nordic Sports to support the National Ski Jumping and Nordic Combined teams, Demong took on the role of Executive Director in the spring of 2016 because of his love for the sport and desire to see the organization find athletic and financial sustainability.
"When I look down the road a few years I see USA Nordic's elite athletes supported at a higher level than they have ever known and the number of youth trying ski jumping and nordic combined at higher rates than we have seen in decades. Ski Jumping in this country has a vibrant community and rich history that I aim to grow on and develop new opportunities to grow our base of athletes, clubs and fans!"
Demong currently resides in Park City, Utah with his two sons and partner, Katie who is a professor in Salt Lake City.  He also serves on the Board of the National Nordic Foundation (NNF).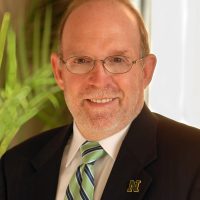 Dr. Fritz Erickson became Northern Michigan University's 15th president in July 2014.  Dr. Erickson is known for his strong student-centered decision-making and for successfully developing university partnerships with community, business, industry and K-12 schools.
Since coming to NMU, Dr. Erickson has led the campus in developing a set of core values and a new strategic plan that now guide all of Northern's decision-making. He helped to launch Invent@NMU, a student-run product incubator. He is leading the Northern technology team in creating an Upper Peninsula-wide educational LTE network known at the Educational Access Network. But the EAN is not the only current Northern initiative receiving national and international attention. Fritz has encouraged the faculty to bring new programs to NMU and two that are putting Northern and the U.P. on the global map are forensic anthropology and medicinal plant chemistry, which have received headlines around the world.
In his 30-plus years in higher education, Fritz has held many administrative roles at several universities, including provost at Ferris State – his job before coming to NMU. He was also a long-time professor in the interdisciplinary fields of education, psychology and technology. A native of Kalamazoo, Mich., he received his bachelor's degree from Western Michigan University and began his career as a K-12 school teacher. He received his master's and doctorate from the University of Northern Colorado.
Dr. Erickson has served on the executive committee of the Michigan Economic Development Corporation (MEDC), and is a member of the Lake Superior Community Partnership, Innovate Marquette Smart Zone, Invest UP and Great Lakes Sports Commission boards, as well as a Marquette Rotarian.
When Fritz can squeeze some free time into his schedule, he can be found at the ski hill if it's winter or the golf course if it's summer. He and his wife, Jan, also enjoy exploring the U.P. in their camper trailer with their two dogs. The couple also enjoy spending time with their grown son and daughter and their partners.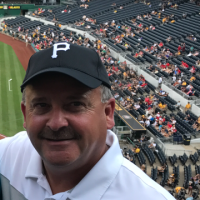 Steve Verrette was born and raised in Iron Mountain, Michigan and is a graduate of Iron Mountain High School. 
Steve grew up with a love of the outdoors and enjoyed all of the fun and excitement that came with it. Hunting, fishing, trapping, snow and water skiing, four wheelers, mini trucks and even bungy jumping at the Mississippi State Fair. 
Steve started work at Champion, Inc. at the age of 16 as part of the summer yard crew that would cut grass, paint, seal driveways and whatever else needed to be done at one of the locations. 
During the summer while attending college, Steve worked in several different states with Champion's National Concrete Division. Setting up and taking down plants, quality control, batching concrete, parts runner, sandblasting and anything that was needed to be done. 
The first summer away was tough but after that it was fun and exciting, and being able to learn from some of the best managers for this type of work was what made it all worth it. 
After graduating from Michigan Tech with a Civil Engineering Technology degree, Steve started full time with Champion at a project in Cheshire, Ohio for American Electric Power. Steve lived in Ohio for two years and was able to complete his bachelor of science in Business Administration from Ohio University. 
For the next two years Steve worked in six other states with Champion and learned something new every week that would help him in the future. Steve returned to Iron Mountain in 1995 as Operations Manager of the Iron Mountain plant. 
Steve still traveled with the National group as needed but was based in Iron Mountain until 2006 when Champion purchased Gillett Cement Products. Steve was named President of the new Verrette Materials Division. Portable crushing, concrete pumping and selling life sizes concrete bigfoot statues came with this new adventure. 
In 2016, State was named Chairman and CEO of Champion, Inc, being able to follow his grandfather Louis and father Bill in this position is a great feeling. Steve credits his Grandpa Bert Harvey for his love of the outdoors. 
Steve and his wife Beth live in Iron Mountain and have three kids, Levi, Lexi, and Lily.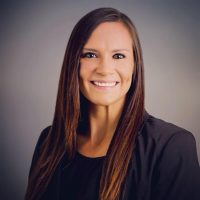 Brigitte is originally from Baraga where she grew up in the Keweenaw Bay Indian Community. She went to Finlandia University to study in the Physical Therapist Assistant program and play for the women's basketball team. Following her passion for health and wellness, LaPointe also served on the Parks and Recreation Advisory Board of Marquette County, the Lake Superior Community Partnership Economic Development Board, coached basketball for LevelUP Express Basketball and Marquette Public Schools, and was appointed to the Governor's Council on Physical Fitness, Health & Sports. In addition to her associates in PTA from Finlandia, Brigitte has a Bachelor's in Sports Science and a Master's in Exercise Science from Northern Michigan University, and a second master's in Management, Strategy and Leadership from Michigan State University.
In July of 2021, Brigitte was named Chief Executive Officer of the Keweenaw Bay Indian Community in Baraga.  Described as a visionary Tribal leader with the ability to make high level business decisions while confidently managing teams, effectively leading people within an organization, creative problem solving, and influence change.
Prior to joining KBIC, Brigitte was employed as the Director of Strategic Initiatives for UPHP (Upper Peninsula Health Plan) in Marquette for 6 years.  Her responsibilities included:
Implementation and management of the strategic initiative for UPHP, as well as UPMC and UPHCS.  This includes oversight of branding activities, communication strategies and programs, new business development, member engagement and community outreach.
Managing process and staff to ensure consistency of messaging of the products and services for UPHP, UPMC and UPHCS is met.
Managing projects and ensuring that the systems and processes for success are in place.
Ensure that the department and staff stay current in all aspects of Federal and State rules, regulations, policies and procedures and creates or modifies departmental policies to reflect changes.
Legislative Advocacy as needed with local and state officials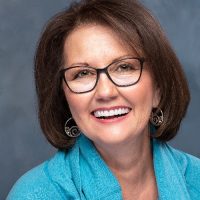 The Executive Director of the Sault Ste. Marie Convention and Visitors Bureau since 2002, is not just a leader; she is also a teammate. She has worked with public and private stakeholders on many issues, including those at the State level, and is a board member – and currently past president – of the Michigan Association of Convention and Visitors Bureaus. Linda was and still currently appointed by the governor to the International Bridge Authority Board, where she serves her community through determination and teamwork, and is also currently serving on the Sault Area Economic Resource Alliance, an organization focused on developing the economy of Michigan's oldest community. Linda has a long history of collaborative efforts within her community, the Eastern Upper Peninsula, and the State of Michigan.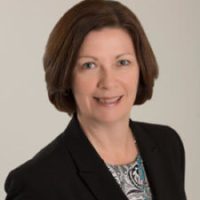 Lois Ellis has an extensive background in economic development in the Upper Peninsula starting in 2002 at the Lake Superior Community Partnership (LSCP), where she served various roles in economic development and administration over a period of 11 years. Ellis gained regional knowledge and state programs experience while working as a Business Development Manager for the Michigan Economic Development Corporation (MEDC), covering the Upper Peninsula. Currently, Ellis serves as the Executive Director for the Dickinson Area Economic Development Alliance, a position she has held since December 2017. Ellis holds two national certifications in the practices of economic development. In 2010, Ellis earned the Certified Economic Developer (CEcD) designation from the International Economic Development Council. She also completed the Economic Development Finance Professional (EDFP) certification in 2011. A native of Petoskey, MI, Ellis graduated from Northern Michigan University with a bachelor's degree in Marketing.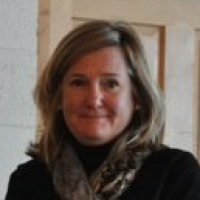 Laura has an extensive professional background in strategic planning, fund development, and business development working as a Vice President of a health care system in Wisconsin before moving with her family to Traverse City in 1999. Laura has held volunteer leadership positions with several community organizations, including Traverse City Public Schools, Grand Traverse Ski Club, Yes for City Parks Campaign, and The Botanic Garden. In 2020, she was appointed by Traverse City's City Commission to the Joint Recreation Authority and currently serves as Chairperson of the Board of Directors. The Recreation Authority was formed in 2004 as a partnership between the City of Traverse City and Garfield Township and owns and operates four properties as public parks: Historic Barns Park, Hickory Meadows, Hickory Forest, and part of the Open Space on West Grand Traverse Bay. In 2010, Laura co-founded the nonprofit Preserve Hickory and currently serves as its President. Preserve Hickory was created to advocate for preserving Hickory Hills, a 70-year-old municipal park and ski area. With a team of community volunteers, Laura led a capital campaign raising over $2.7 million in private funds for park improvements and leveraged over $1.8 million in local, state, and federal funding. Laura collaborated with City staff and local non-profit leadership on the park's Master Plan development and implementation of $4.5 million in capital improvements, including trail development, ski area expansion, and new lodge construction. She also advised the publication of a student-authored book highlighting park history, with all proceeds donated to the non-profit as its seed money. In recognition of Preserve Hickory's efforts, Laura was presented with a Mayoral Proclamation of Service and the Michigan Parks and Recreation Community Service Award. She was inducted into the Grand Traverse Ski Club's Hall of Fame in 2022. Laura received her undergraduate degree in English from Ripon College in 1987 and her master's degree in Hospital Administration from the University of Minnesota in 1989.
Athletic director since 2005, Suzanne Sanregret, PhD, has continued Michigan Tech's traditions of excellence both on and off the field of competition. Her vision within the Huskies' athletic programs and work on conference and national committees has positioned Michigan Tech as a leader in collegiate athletics.
Along with the 15 varsity sports under her, Sanregret also oversees the University's Recreation Department and Michigan Tech's Outdoor Adventure Program. She is the Title IX coordinator for Athletics and was added to the President's Council in 2018.
Sanregret, who was named 2009 Division II Central Region Athletic Director of the Year, served a five-year stint on the NCAA Division II Management Council from 2006-11. During that time, she was the chair of the multi-division NCAA Student-Athlete Reinstatement Committee and member of other NCAA committees on strategic budget planning, championships, legislation, and membership. She has served on the NCAA Division II Women's Basketball Regional Ranking Committee, Division II Men's Basketball Regional Ranking Committee and the Division II Men's Basketball National Committee.
In addition to her NCAA work, Sanregret has functioned as the chair of both the Great Lakes Intercollegiate Athletic Conference Management Council and the Western Collegiate Hockey Association Executive Committee along with numerous other panels within each league. She has served on the board of directors for the D2 Athletics Directors Association.
Tech teams and individuals have experienced new levels of success during Sanregret's tenure. Fourteen squads have captured conference titles, while a total of 22 teams and multiple individuals have earned bids to NCAA postseason competition since 2005.
Sanregret was instrumental in the addition of women's soccer as Tech's 14th varsity sport in 2010. The program experienced immediate success, earning a share of the 2012 GLIAC title and making NCAA Tournament appearances in 2013 and 2014. Tech also added esports with an August 2019 announcement, making it the first public university to launch it as a varsity sport.
Sanregret's leadership has also been substantial in the completion of nearly $10 million worth of capital improvement projects to every one of Tech's athletic venues. The MacInnes Student Ice Arena has been upgraded with a video scoreboard (2013), ice plant (2012), suites (2009), and seating (2006). The SDC Gymnasium received new seating (2011), floor (2009) and scoreboard (2006). Sherman Field at Kearly Stadium had synthetic turf and new lights installed in 2007, new bleachers and handicapped parking upgrades in 2018, and a new press box in 2020. Gates Tennis Center court surfaces and roof were replaced in 2008. The Nordic Training Center has had continual upgrades including homologation and ski waxing building remodeling in 2005.
Michigan Tech has hosted numerous regional and national athletic events under Sanregret's guidance including NCAA Division I Men's Ice Hockey Midwest Regionals in 2006, 2011 and 2012; NCAA Division II Women's Basketball Midwest Regionals in 2010, 2011 and 2015; NCAA Skiing Central Regionals in 2011 and 2013; Junior Olympic Skiing in 2006; and US National Championship events in skiing in 2007, 2015, 2016, and 2020.
A veteran of working within Michigan Tech athletics, Sanregret started in 1993 in the equipment room. She moved to business manager, then to compliance coordinator and finally to assistant athletic director for business and NCAA compliance prior to taking over as AD.
A 1989 graduate of Houghton (Mich.) High School, Sanregret attended Michigan Tech and graduated in 1993 with a business administration degree. She finished her master's degree in business administration at Tech in spring 2006 and was inducted into the Michigan Tech Presidential Council of Alumnae in 2007. In March 2017, she completed her doctorate in higher education administration from the University of Phoenix.
Suzanne is married to John B. Sanregret, who is the Athletic Director at Houghton High School. They reside in Houghton, Michigan, with their son Bradley who attends Michigan Tech. Their other son Matthew graduated from Michigan Tech in 2019 and is living in Texas.